Colleen always wanted to be the mother of several girls. She approached People Places with a mission: to adopt a girl in third grade or younger. People Places got to know Colleen, to understand her hopes and dreams, and then they introduced her to seven-year-old Allison. When Colleen finished the adoption process facilitated by People Places, the little girl became incredibly excited. For the first time in her short life, she was going home.
As Allison blossomed into a kind and loving young woman, Colleen and her husband decided to adopt another girl. And when they took in two brothers who needed respite care, Colleen discovered her self-doubt about sons was totally unfounded. Her growing family fell in love with the boys as well as their older sister, and when Colleen decided to adopt all three children, People Places helped her manage the transition from two children to five.
Allison was instrumental in helping to create a family project of making care packages for foster children who came to People Places, a practice that has become embedded in our admission process. Colleen and her husband went on to adopt a toddler who was not able to be placed with his siblings, and then an infant boy who stole their hearts.  With a geographic move, and an emptying nest, they continue to foster to adopt and have recently added two more children to their family.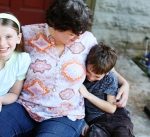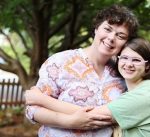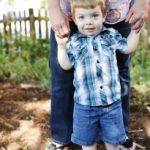 To Learn More:
Contact us at the location nearest to you!