Staff Listing
When someone joins the People Places family, they tend to stay with us. Nearly half of our staff members have been with us for a decade or more. In the list below, you'll see staff members from every office alongside the number of years they've been part of our team—testaments to the strength of our community and our commitment to families.
Nancy Strang, Executive Director and Acting Regional Program Director for Staunton & Harrisonburg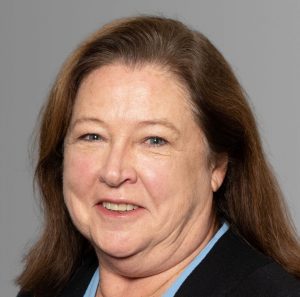 Nancy joined People Places in 2010 and was instrumental in the development of a community-based services program for the entire agency.  She has served as Executive Director since April of 2016.  Nancy has an extensive background in the child-welfare field, having previous involvement with residential, clinical, treatment foster care, adoption, and community based service programs.
She received her master's degree in social work from Virginia Commonwealth University in 1998 and has been a licensed clinical social worker since 2000. Nancy has over 30 years of experience working with children and families, including 25 years of senior management experience with nonprofit organizations.
Nancy will be retiring from the agency in November of 2023.
Laura Flint, Associate Executive Director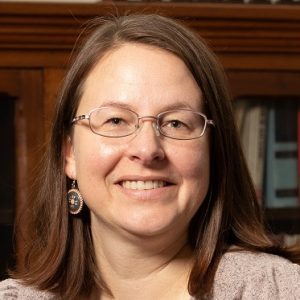 Laura Flint has moved into the role of Associate Executive Director as of June 1, 2023, and will assume the role of Executive Director in November 2023. Laura is a Board Certified Behavior Analyst/Licensed Behavior Analyst specializing in Organizational Behavior Management. Her passion is ensuring that children and families in our community have access to innovative and high-quality services. She is a strong proponent of trauma-informed care practices and using evidence-based methods. She has worked in the human services field for over 20 years in a variety of clinical and supervisory roles, including Associate Director of a sexual assault crisis center, supervisor of a Therapeutic Day Treatment Program, and a clinician providing in-school behavioral support, parenting education, and mental health services for adults with severe mental illness. At People Places, she initially fulfilled the role of Quality Assurance Coordinator in 2020 and then moved into the Prevention Services Manager position in 2022. Laura has been married to her husband, Billy, for 20 years and has two adult sons. In her spare time, she enjoys weightlifting and spending time outdoors in the beautiful Shenandoah Valley.
Michael Blinn, Chief Operating Officer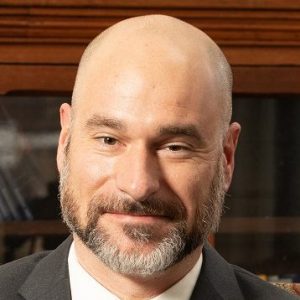 Michael began working at People Places in 1998 where he focused primarily on Information Technology, finance, and operations. He grew up in Augusta County and graduated from Riverheads High School then Eastern Mennonite University. Michael has served as both a Director and an Officer on several nonprofit boards.  He is most passionate about bringing best-in-class technology and financial tools to the community.  In his spare time, Michael enjoys basketball, being outdoors, and eating really good food.
Douglas D. Johnson, Regional Director for Charlottesville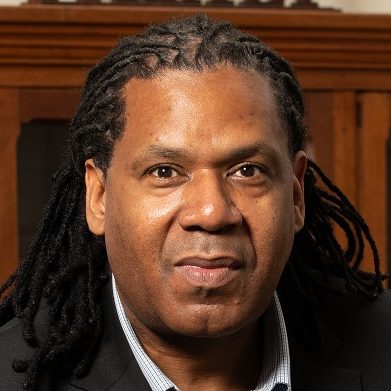 Douglas has been involved with fostering for most of his life.  His parents fostered over 20 children and he has seen firsthand the importance fostering can play in the lives of both foster children and foster families.  That early experience inspired him to devote the last 25 years of his career to working with People Places.  After graduating from James Madison University, Douglas joined People Places in 1996 as a youth mentor and became a family consultant in 1999.  He has been in leadership positions at People Places since becoming a supervisor in 2015. In his current role, he is responsible for providing oversight of agency case management activities for youth placed in the Therapeutic Foster Care Program.
George Drewry, Director of Education for Pygmalion School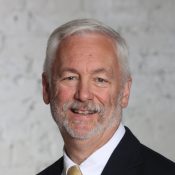 George graduated from Bridgewater College with a Bachelor's degree in History and Political Science and a license to teach in Virginia from the Virginia Department of Education. He went on to receive his Master's degree from the University of Richmond with a concentration in secondary administration. George began teaching in the public school system in Richmond County, Virginia, where he taught history and geography while coaching football, basketball, softball, and track. Upon completing his Master's degree, he became the Principal of Rappahannock High School from 1986-2003.  During his tenure as Principal, George served as the Chairman of the Northern Neck District, on several Region A and Virginia Department of Education committees, and was the Region A representative to the Virginia High School League Executive Committee.  In 2004, he moved to the Virginia Department of Juvenile Justice (VADJJ), serving as principal of the John H. Smythe School at the Hanover Juvenile Correctional Center and later as the Principal of the consolidated schools within the VADJJ with campuses at Culpeper, Beaumont, and Bon Air. And for a brief stint, he was the department's Interim Director of the Division of Education. During his time at VADJJ, he served on several committees within the agency and the state committee that established procedures for the re-enrollment of students to their home schools upon release. Most recently, he was the Academic Director of the Gateway Private School, a private day school in Westmoreland County.
George's hobbies include traveling, reading, and college athletics, with particular support for the University of Virginia and he enjoys spending time with his three children and two grandchildren.  
Holly Edwards, Director of Human Resources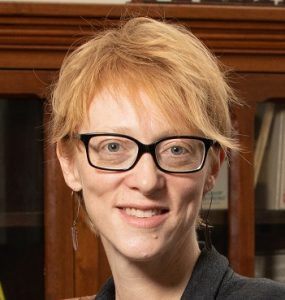 Holly joined the People Places Business Office in 2012.  As the agency continued to grow, the need for a Human Resources Manager became evident and, with her passion for payroll, benefits, compliance, and supporting employees, Holly was a natural fit for the position. A member of the Society for Human Resource Management, she became a Certified HR Professional in 2015 and joined the Executive Management Team in 2018.
A lifelong resident of Staunton/Augusta County, Holly is proud to be a part of an organization that serves children and families in our area.  She enjoys traveling, reading, and training her Labradoodle, Charleigh.
(0-3 years)
(4-8 years)
(9-14 years)
(15-25 years)
(26+ years)
Melissa Blinn
Michael Blinn
Tina Bosserman
Kim Higgins
Douglas Johnson
Ray Leavitt
Michelle Truslow
Kristi Brooks
Emily Davis
Holly Edwards
Mirela Serifovic
Barbara Station
Nancy Strang
Frankie Waalewyn
Amy Wilt
Avan Batten
Kristen Burns
Jason Critzer
Spencer Eavers
Sarah Gibson
Irving Kempf
Matt Walters
Jennifer Williams
Kendra Cash
Desmond Chambers
George Drewry
Laura Flint
Taylor Foley
Lloyd Gray
Ayanna Hall
Kristin Holbrook
Brandi Pulley
Heather Hollingsworth
Stephanie Lilly
Rachel McDonald
Shea Manship
Mary Marshburn
Brittany Mentor
Jeffrey Noble
Caitlin Quick
Marylinn Segars
Kristie Shuey
Sydney Swartz
Ellen Webb
Mary Whitesell
Asiah Williams
People Places Board Members
Erin Garcia
Erin was born and raised in Albemarle County, and spent her formidable years at home watching her parents live lives of service. She attributes ​her parents' example to her passions in giving back to the community today. After attending James Madison University and obtaining an degree in social work, Erin spent several years in the human services field. For two years, she worked at People Places as a Family Consultant. She joined the People Places board of directors in 2017.
Throughout the past decade, Erin transitioned from human services into real estate where she now serves clientele in the Charlottesville/Albemarle and surrounding counties.​ She loves this work as it combines her desire to help others with a fast-paced environment, full of many details and challenges. In her free time with her husband and two children, she enjoys exploring new places, travel​ing, trying new restaurants and recipes, drinking strong coffee, and having good conversation.
Charlie Rogers
Charlie joined the Board of Directors in 2017 after years of working with the agency as both a Teaching Parent and adoptive parent. As the founder and CEO of Innovative Software Solutions (ISS), Charlie has extensive experience running all facets of his business. Charlie holds a B.S. in computer science from Old Dominion University. When not working, Charlie pastors, reads, golfs, and gives back to the community that helped him, his wife, and eight children.
Rebecca Simmons
Rebecca graduated from James Madison University with her undergraduate degree in sociology and a master's in social work from Virginia Commonwealth University. She worked in the criminal justice field as a Probation Officer and later worked with at-risk children and families in a clinical setting. In 2015, Rebecca joined the Valley Children's Advocacy Center as their Executive Director. Her experience in the criminal justice field, and her work with children who have experienced trauma, has helped guide the Children's Advocacy Center in serving even more children in our community who are impacted by abuse,
Rebecca lives in Churchville with her husband and son. She enjoys spending time with friends and family and traveling to new places.
Brandon Tankesley
Brandon was born and raised in Augusta County and has lived in Stuarts Draft his entire life. He attended Riverheads High School where he graduated in 2004. Upon graduation, he attended Bridgewater College, graduating in 2008 with a Business Administration degree with a concentration in Accounting. Brandon started working at the Staunton accounting firm of Elmore, Hupp & Company in May of 2008, where he has maintained continuous employment since graduation. In January 2017, he was promoted to partner at the firm. Brandon has spent five years coaching JV football at Riverheads High School. He and his wife, Brittany, continue to reside in Stuarts Draft.
Laura Desportes
Laura is a professor at JMU with a Masters in School Psychology and a Doctorate in Educational Psychology. Her professional interests include Intervention Outcome Assessment, Teacher Resilience and Efficacy, and Inclusive Models of Education Globally. She has worked as a clinician and a researcher with individuals with disabilities and at-risk from birth to geriatrics. Her human services career began as a practicum student at our Pygmalion School and then on to teaching at Woodrow Wilson Rehab Center, where she continued to serve our clients. From there she has served as a research and evaluation specialist focusing on treatment outcome assessment for a state human services agency, been a regional human services director, an inpatient pediatric clinician, and a special educator across a wide variety of settings. She has traveled extensively studying models of inclusive education as a means for enhancing social justice. She is looking forward to serving on the board as it feels full circle since her human services career as a practicum student at the Pygmalion school. She and her sociologist husband Carl are happy "empty nesters" living along the South River with their many critters and love working together on shared research interests.
Ruthie Bosch
Ruthie is an Associate Professor at JMU in the Educational Foundations and Exceptionalities Department. She teaches Foundations of Education and Multicultural Education. She earned her Ph.D. in Bicultural-Bilingual Education at Wayne State University in Detroit, Michigan and was a high school Spanish teacher for 18 years in the Detroit metropolitan area. She has lived in Harrisonburg since 2009 with her husband Hector and her two sons, José and Matthew. Ruthie proudly represents PUERTO RICO and MICHIGAN!